Mac + iOS
Doppler adapts to your Music
Doppler dynamically changes itself to compliment the colours from your album artwork.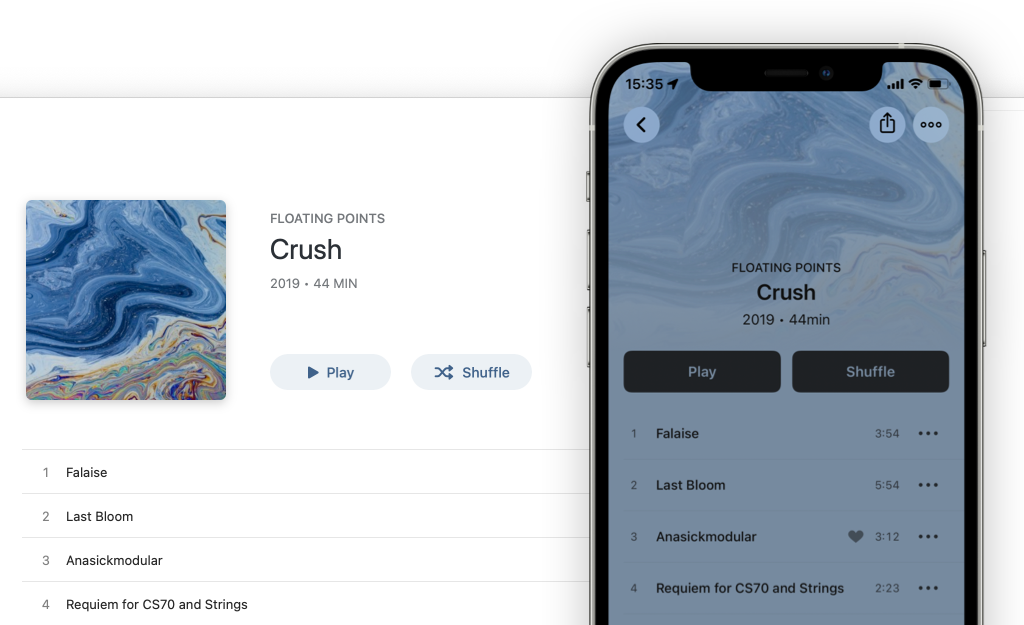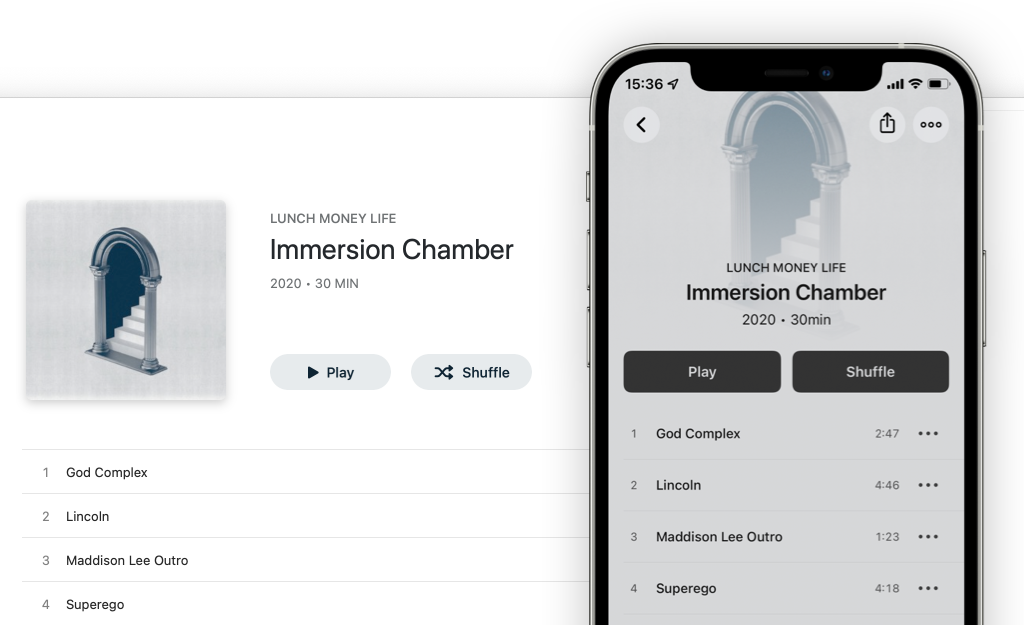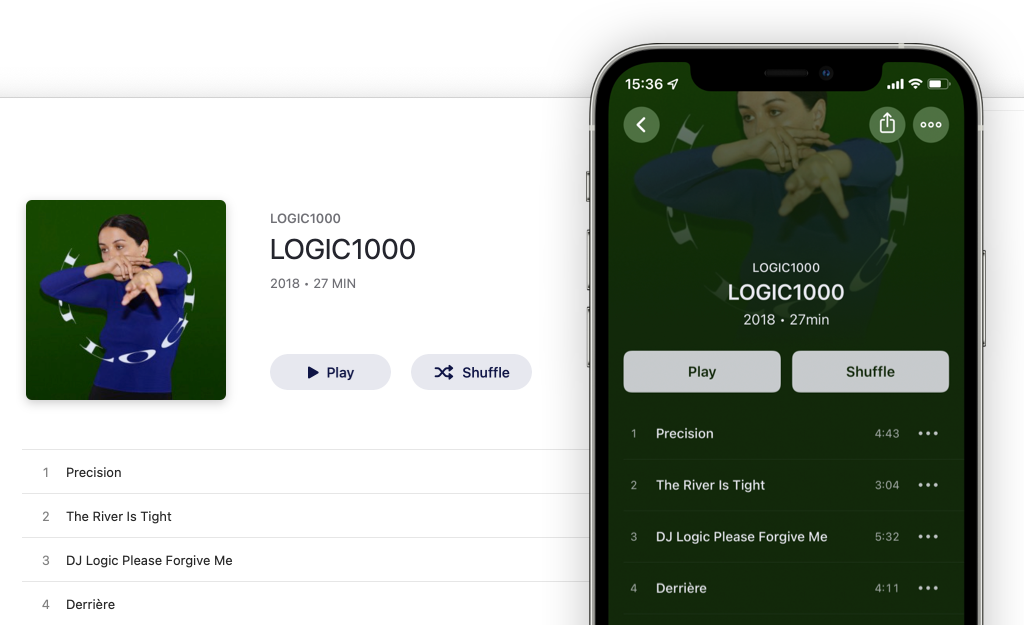 Mac + iOS
Doppler helps organise your Library
Built-in features to make organising your Library as easy as possible.
Artwork Search
Search and set album artwork within Doppler.
Merge Albums
Combine multi-disc albums into a single album.
Edit Metadata
Edit and organise song and album metadata.
iOS
Doppler feels like part of your phone
A deep integration with iOS makes Doppler feel like part of your phone. Over time iOS learns how you use Doppler and can suggest albums or playlists when you plug in headphones, or leave the house.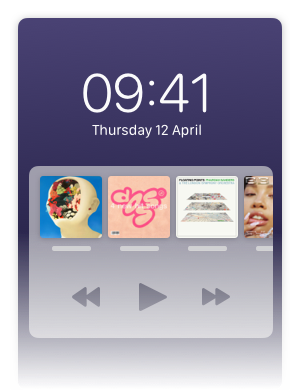 CarPlay App
Home Screen Widgets
Files app Support
Spatial Audio
iOS
Add music from anywhere
Doppler Transfer
Import music over WiFi or USB using Doppler Transfer.
3rd Party Apps
Import from other apps using the iOS Files app.
AirDrop & WiFi
Quickly add music from other devices using AirDrop or WiFi Transfer.
Mac + iOS
Full playback queue
Edit and reorder your queue as you listen.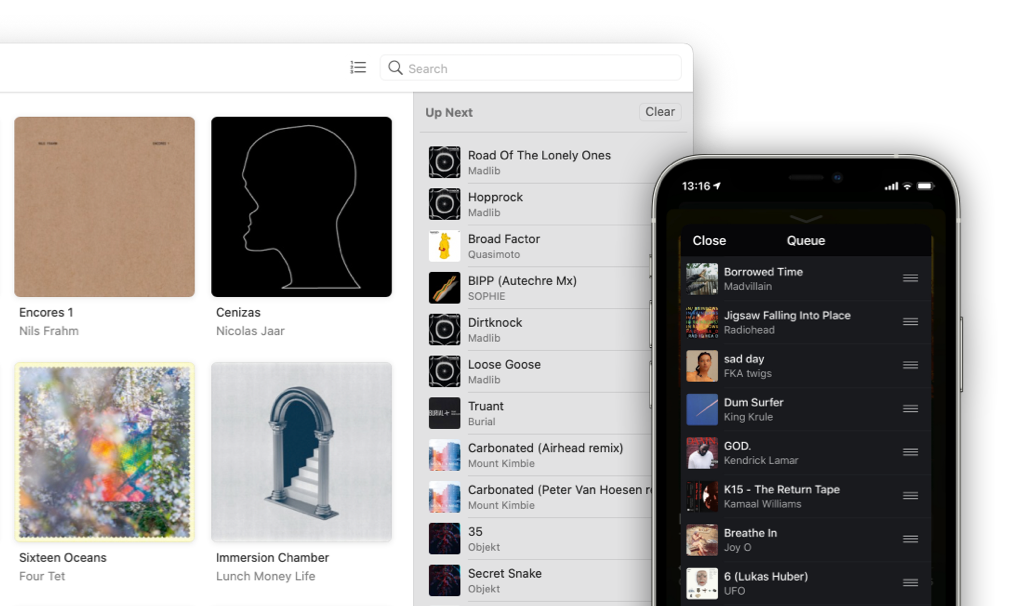 Mac + iOS
Quickly find the music you're looking for
Liked Songs
Like songs to add them to the Liked Songs playlist.
Recently Added
Quickly show albums you've recently added to your library.
Search
Search your library for artists, albums or songs.
Doppler creates Listening Reports at the end of each year. Check out your top artists, albums and songs and re-visit forgotten favourites.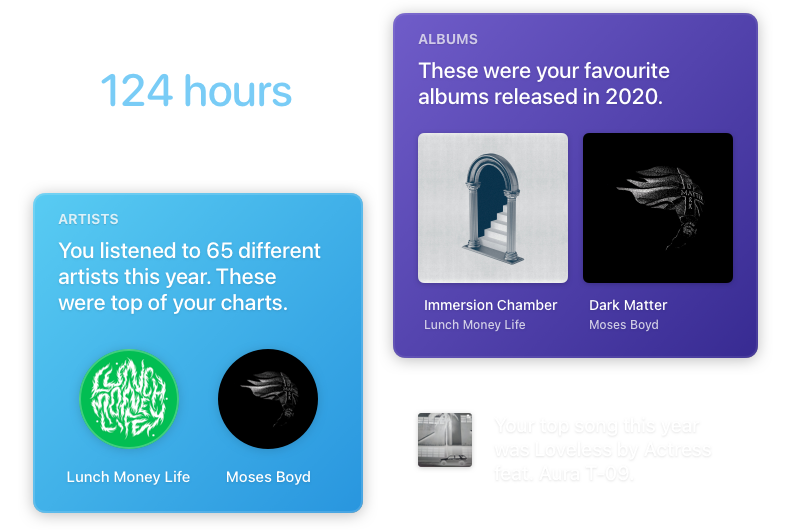 Your Doppler Listening history is private and only processed on-device.
Take your music beyond Doppler with your favourite apps and services.

Last.fm
Share listening history with friends and get recommendations.
Learn more →

Sleeve (macOS)
A super customisable mini-player for your desktop.
Learn more →

Apple Shortcuts
(available soon)
Import music, control playback and manage your Library using Apple Shortcuts for Mac and iOS.

Meta (macOS)
Elegant & powerful music metadata editor, for Mac.
Learn more →

Mp3tag (macOS)
The universal tag editor for Mac.
Learn more →

Yate (macOS)
Tag and organize your audio files.
Learn more →
Start listening with Doppler
For iPhone
Includes 7 day free trial. Requires iOS 15.5+.
For Mac
Requires macOS 11 Big Sur or newer.